Give Young Artists the Tools They Need to Create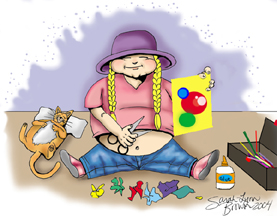 Without Art supplies you don't get Art.
Art supplies get used up, broken, worn out and need constant replacing probably more so than any other Academic supply in the high schools. We provide, Supplementary Art supplies, for Classroom Use.
Art teachers work with limited budgets and have to make lesson plans to educate and enrich an array of students and skill levels. Art is therapeutic, creative and can help kids in their other classes. No one wants to take money away from the core curriculum, but shrinking budgets have made some schools severely cut or remove their Art programs all together.
About us:
Drawing Kids is non-profit organization that was founded by Artist, Sarah-Lynn Brown to promote Art education and exploration in the High schools of Cumberland County, North Carolina. The first school to receive a gift of supplies was E.E. Smith High in fall of 2006.
We supply, "Supplementary" Art supplies, for Classroom Use, primarily to fill the gap between what the budgets allow and what the teacher needs to meet the needs of the classroom and secondly because at the moment, our budget only allows me to buy odds and ends on sale... so amounts are not always enough to provide a class set of most items.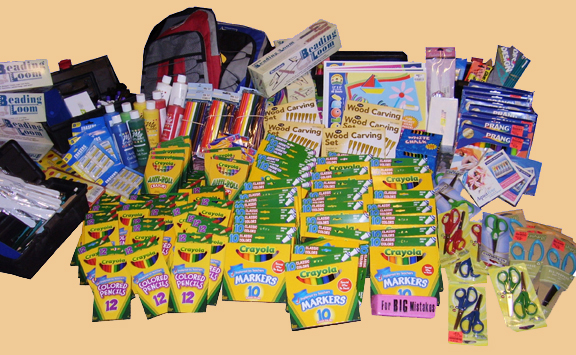 Mission:
To put a variety of quality Art supplies in the hands of High School students by donating supplies to the High School Art department for use in the classroom, entirely free.
Legal: Donated Art supplies are for Classroom use only. I purposely avoided giving supplies to students or the school administration to avoid the pitfalls of supplies benefiting only a few or assets being directed elsewhere. Upon acceptance of supplies or monies in any form from Drawing Kids, the teacher accepts that the supplies will Only be used within the classroom. Any variance of this will result in the Permanent Banning of your school from any future donations from this organization.
**2007-2008 School year**
Westover High School needed and received a large variety of supplies including scissors, drawing pencils, canvas boards, acrylic paints, brushes and easels. Plus much more. Pine Forest High School received a variety of drawing supplies Douglas Byrd High School received a variety of drawing supplies Seventy First High School received drawing supplies
** 2009-2010 School Year** Reid Ross Classical School Various drawing supplies, beading looms and wood carving kits. ** 2011-2012 School year**
email: drawingkidsorg@hotmail.com to nominate a school. HS Art teachers please email me your wishlists ASAP, esp if you got our postcard in the mail.
Douglas Byrd High School received a variety of drawing supplies
Reid Ross Classical School Tote full of Various Drawing Supplies
Terry Sanford High School Various drawing and painting supplies.
fall 2012: I purchased a large assortment of drawing pencils, charcoals, paint brushes, oil pastel sets and scissors this spring and summer. My Bin is full and I am looking to find classrooms to place these supplies into.
** 2012-2013 School year **
No Interest.
** 2013-2014 School year **
No Interest
April 29, 2014:
Hiatus Starts
Earlier this month I mailed a couple of boxes of supplies to a High school program for at risk youth in Lake Orion, Michigan. I learned about this program while visiting my grandmother at Christmas.
I do not know what I will do with the remaining supplies.
*---*---*---*---*---*---*---*---*---*---*---*---*---*---*---*---*---*---*---*---*---*---*---*---*---*---*---*---*---*---*---*---*---*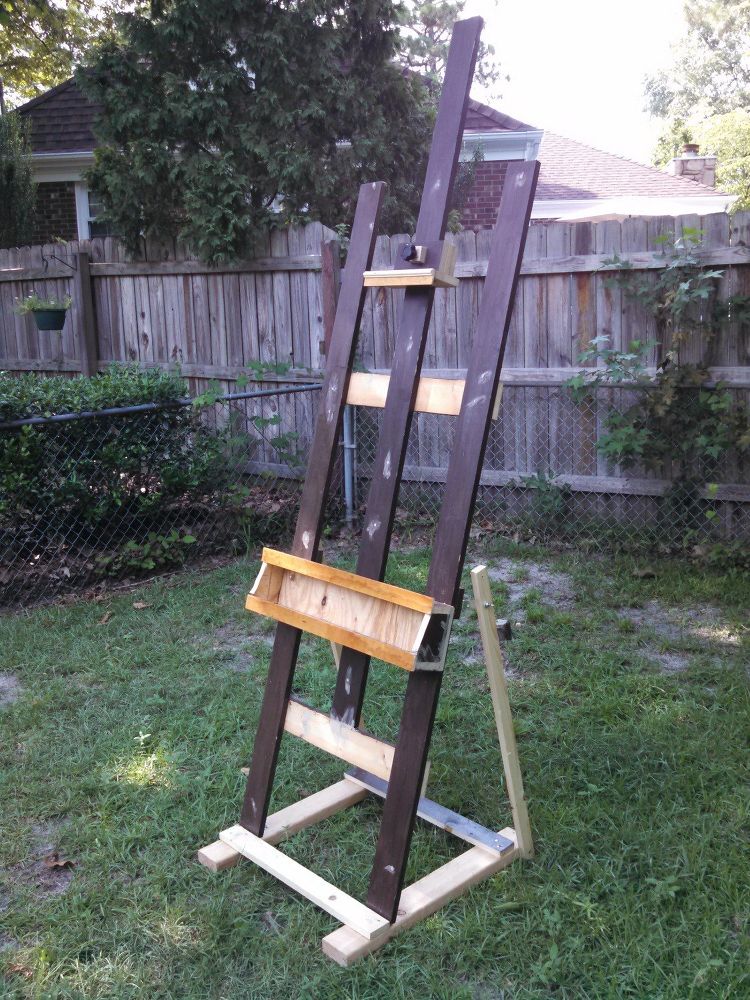 July 31, 2015:

Recycling for a Great Cause:
I lose my job of 13 years at Healthwise Natural Foods, when the store closes as the owners retire after 25 years of business. I get wood from the shelves and promise to turn the brown painted kick-plates into easels to donate to the local schools.


August 2015:

**E.E. SMITH & Pine Forest**
I donated a H-Frame easel to E.E. Smith HS and a second one to Pine Forest HS. They were made using recycled wood shelves from my old job.



December 2015:

I just completed the 3rd easel, and still have enough wood and hardware for one more.
January 19, 2016

**Douglas Bryrd HS**
I donated the 3rd easel with a large bag of paints, color pencils and graphite pencils plus some palette knives to Douglas Byrd High School.


April 2016:

**Seventy-First HS**
I donated the last easel built from the recycled shelves to Seventy-first High School and a set of acrylic paints, plus instructions on how to build future easels.



*---*---*---*---*---*---*---*---*---*---*---*---*
What keeps Drawing Kids Going?
Helping Kids. At each school hundreds of students are in the Art program each year, so a donation of supplies benefits many young people.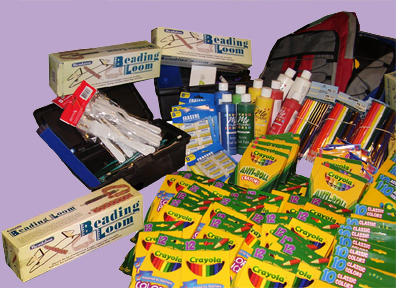 How is this possible:
Step 1: Donating money, supplies and/or your time.
100% of Donations go directly to the schools and are used exclusively in the classroom. Money donations can be earmarked for a specific school or placed in the General fund, with which supplies requested by teachers can be purchased.

Step 2: Collecting donated supplies and purchasing needed Supplies with donation monies.


Step 3: Filling Boxes. Sorting and preparing boxes for individual schools.


Step 4: Donating the boxes to schools





This cannot happen without the support of the community through charitable contributions.

- Sarah-Lynn Brown